Splatoon 2: What You Need to Know About the New Weapons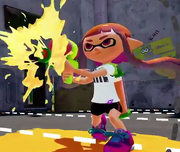 Weapons are tools used in Splatoon to spread ink and splatter enemy Inklings. They can be purchased from Ammo Knights with money earned from multiplayer matches and Amiibo challenges.
List of Weapons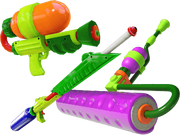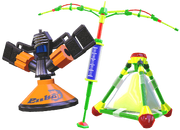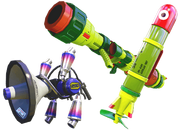 Other
Gallery
DLC
Amiibo
Non DLC/Amiibo
Shooter
Charger
Roller
See also
Ad blocker interference detected!
Wikia is a free-to-use site that makes money from advertising. We have a modified experience for viewers using ad blockers

Wikia is not accessible if you've made further modifications. Remove the custom ad blocker rule(s) and the page will load as expected.