Not to be confused with Kraken.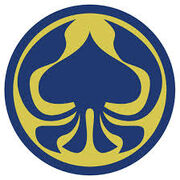 Krak-On (Japanese: クラーゲス Kuragesu) is a brand in Splatoon. This particular brand has a 30% chance at getting the ablity Swim Speed Up and a 3% chance at getting Defense Up.
Gears
Clothing
Headgear
Shoes
Weapons
While generally unaffected by brand differences unlike gear, certain brands have also manufactured weapons.
Trivia