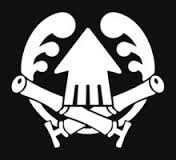 Cuttlegear (Japanese: アタリメイド Atarimeido)  is a clothing brand in the game Splatoon. This brand does not have any extra bonuses, and its clothing items are purely aesthetic, aside from their inherent sub abilites.
This brand cannot be purchased, and the items in its line are obtained by beating DJ Octavio and Level Bonus.
Gears
Clothing
Headgear
Shoes
Ad blocker interference detected!
Wikia is a free-to-use site that makes money from advertising. We have a modified experience for viewers using ad blockers

Wikia is not accessible if you've made further modifications. Remove the custom ad blocker rule(s) and the page will load as expected.